22 YEARS OF EXPERIENCE IN AYURVEDA SINCE 2001. THOUSANDS HEALED & HUNDREDS TRAINED.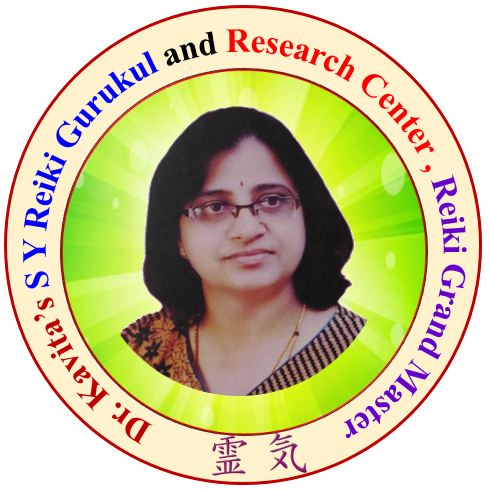 Dr. Kavita is from a family of doctors who have started the legacy of treating people using Ayurveda since 1949. She has completed her BAMS in 2001 from KLE Society's (KAHER's) Shri B M Kankanawadi Ayurveda Mahavidyala, Belagavi, Karnataka. Since then she is practicing Ayurveda and has also served as a lecturer at SGV Ayurveda College, Hospital and Research Center, Bailhongal, Karnataka. As she is a social-minded woman, she is serving the society by creating awareness of Reiki and Ayurveda. She didn't believe in Reiki and other such types of energies but few circumstances in her life made her believe. Now she has dedicated her life to spreading the knowledge of Reiki.
She is Reiki grandmaster and Karuna healing master. She took attunement from Dr. Satyanarayana, Shringeri, KA. She treats all types of illnesses by Reiki energy and Ayurvedic medicines.
She established the 'S Y Reiki Gurukul and Research Center' in 2012 with the intention of spreading the ancient knowledge of Reiki worldwide. She is creating awareness of Reiki by conducting workshops and imparting training. The ultimate aim is to increase the sensitivity and awareness of one's health and Happiness.
At present, along with her Ayurvedic practice, Reiki healing, and training sessions, she has devoted her time in contributing to the society, spreading the wisdom of Ayurveda, and Reiki energy. She is providing healthy products & herbal medicines prepared traditionally.
She is also an author to a book in Kannada "Pracheena Bharatada Vaidya Vignana" and an e-book in English "Science and Superstition" (One of the Hidden Powers of Universe).